North Korean leader's sister Kim Yo-jong warns U.S. not to intercept missile tests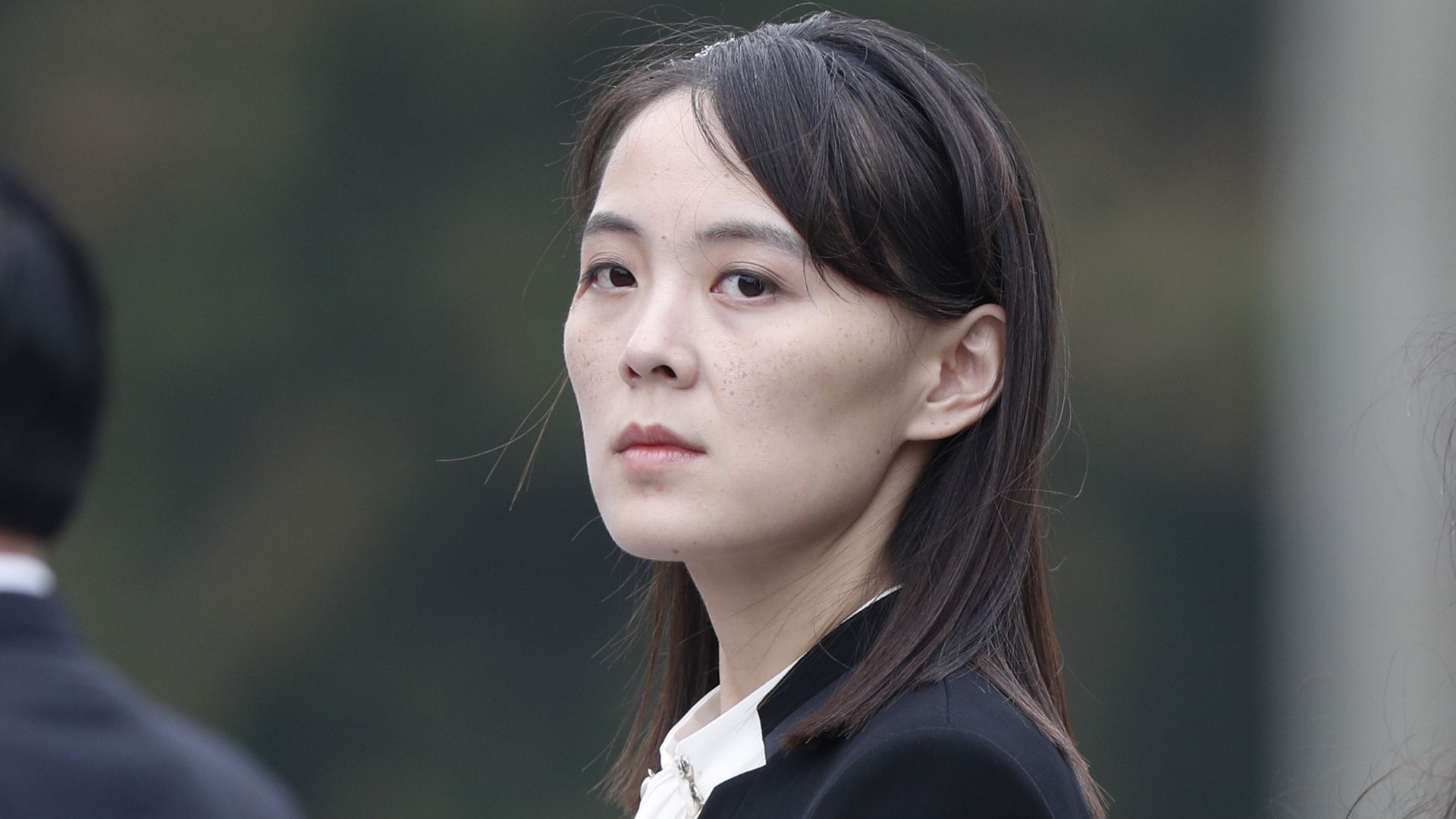 Kim Yo-jong, sister of North Korea's leader Kim Jong-un, in Hanoi, Vietnam in 2019. Photo: Jorge Silva/ Pool/AFP via Getty Images
Kim Yo-jong, the influential sister of North Korea's leader Kim Jong-un, issued a warning to the U.S. Tuesday, one day after a B-52 bomber was deployed during a joint American and South Korean military drill.
Driving the news: Seoul said the deployment was an act of deference in response to "advancing nuclear and missile threats from North Korea." Kim Yo-jong said she wanted to send her own message to the U.S. — that any attempt to intercept a missile test would be considered a "declaration of war," per state media.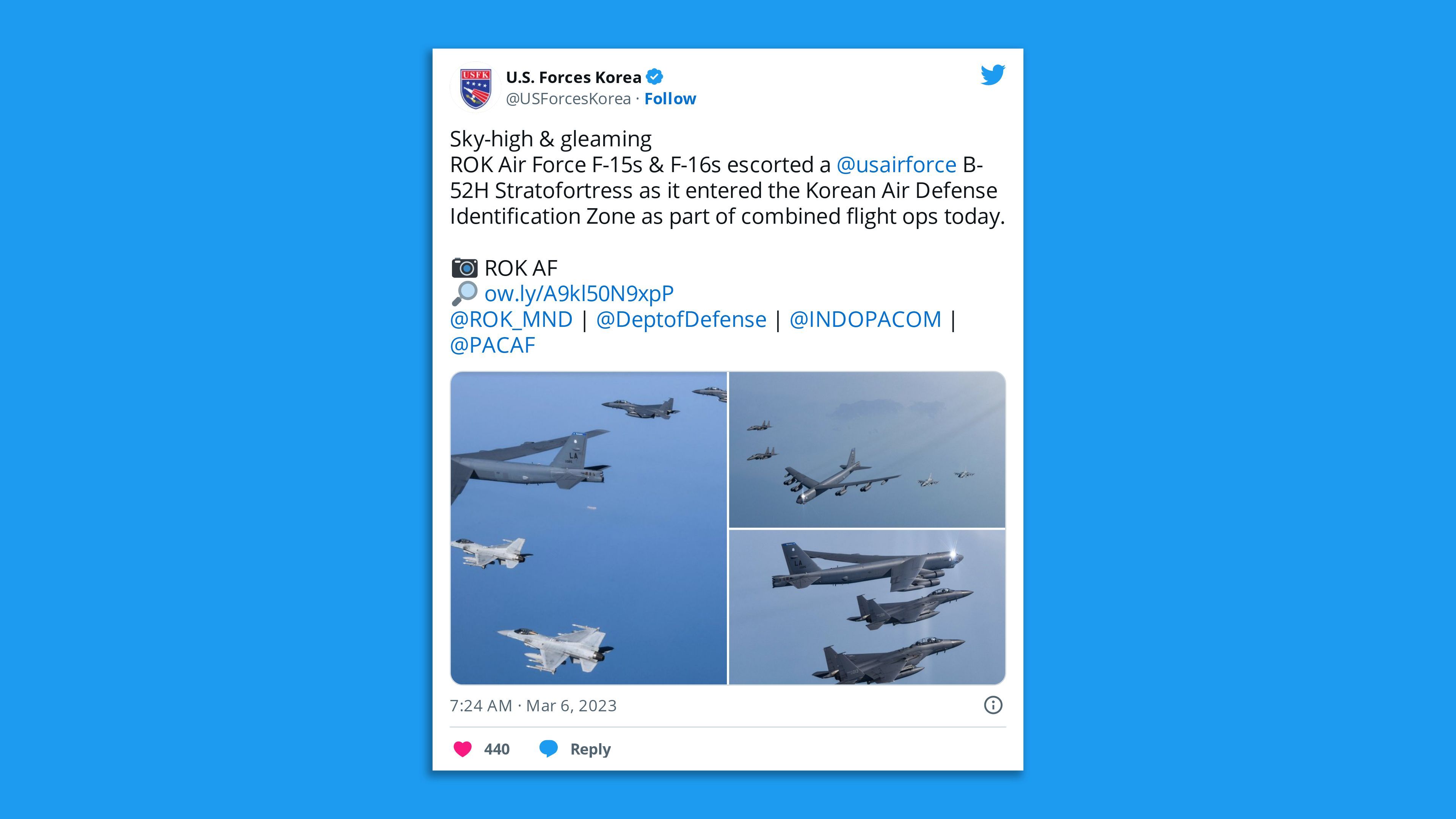 She added that North Korea's military was always ready "to take proper, prompt and overwhelming actions."
Of note: Her statement also referenced Japan, which reported that North Korea's military had launched a ballistic missile that flew over the nation last October and that it test-fired an intercontinental ballistic missile that landed in its exclusive economic zone a month later — prompting a warning to residents to take shelter.
"The Pacific does not belong to the United States or Japan," Kim Yo-jong said.
Source: Read Full Article