Indian couple fall to their deaths while taking selfie from Yosemite cliff edge
The bodies of Vishnu Viswanath, 29, and Meenakshi Moorthy, 30, were recovered by park rangers at the popular US tourist destination on Thursday.
The couple had fallen around 245 metres (800ft) below Taft Point, where visitors can walk to the edge of a vertigo-inducing granite ledge that does not have a railing.
They had set up their tripod near the popular cliff edge in California's Sierra Nevada mountains on Tuesday evening, according to Mr Viswanath's brother, Jishnu Viswanath.
Park visitors discovered the camera the next morning and alerted rangers, who "used high-powered binoculars to find them and used helicopters to airlift the bodies," he said.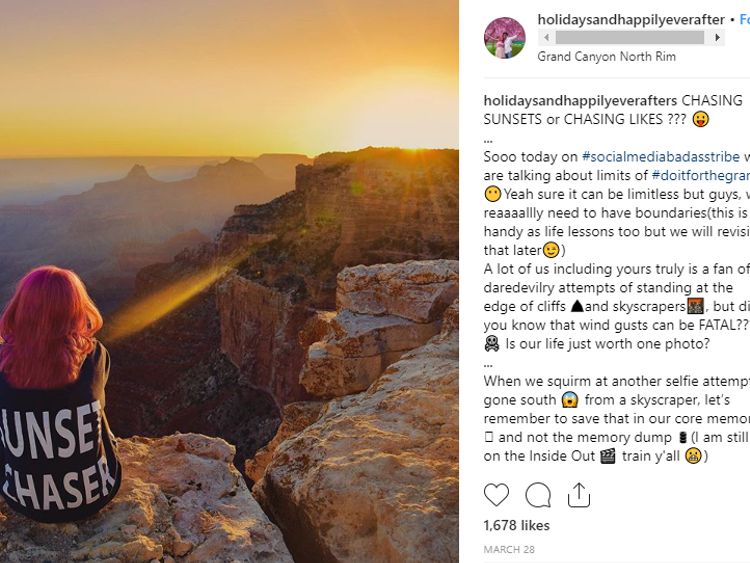 The couple's funerals will take place in the US because their bodies are not in a condition to be flown back to India, Mr Viswanath added.
Yosemite spokeswoman Jamie Richards said an investigation into the deaths could take several days.
Ms Moorthy, who had dreams of pursuing a career as a travel blogger, had previously written about such "daredevilry" selfie attempts on Instagram.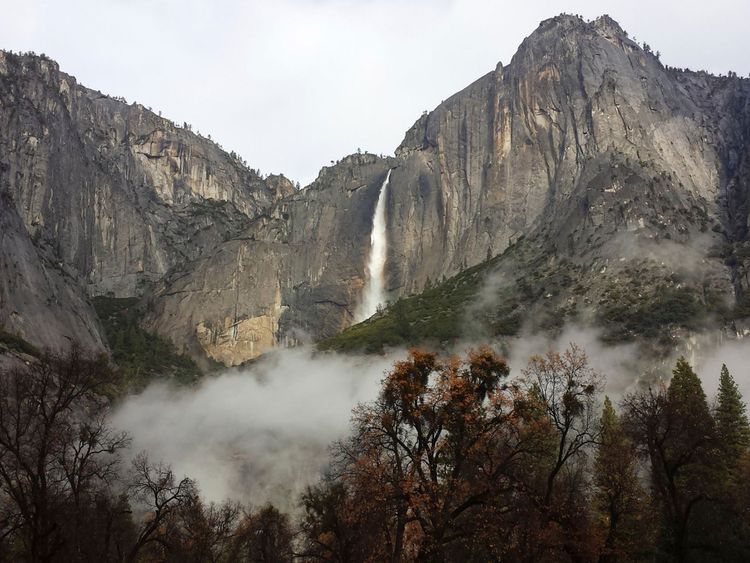 In a post accompanying a picture of herself sitting on the edge of the Grand Canyon, she wrote: "A lot of us including yours truly is a fan of daredevilry attempts of standing at the edge of cliffs and skyscrapers, but did you know that wind gusts can be FATAL???
"Is our life just worth one photo?"
The couple were "travel obsessed" and Ms Moorthy often wrote on a blog called "Holidays and HappilyEverAfters" – filled with photos of them in front of snowy peaks, the Eiffel Tower and tulip fields.
IT firm Cisco India said Mr Viswanath was a software engineer at the company's office in San Jose, California.
More than 10 people have died at Yosemite National Park this year, some from falling and others from natural causes, the park's spokesman Scott Gediman said.
Tourists often walk to the cliff's edge where there are no railings to take in the breathtaking views of the valley, Yosemite Falls and El Capitan, and rock fissures that plunge to the valley floor.
In September, Israeli teen Tomer Frankfurter fell to his death while hiking near the top of Nevada Fall, which is 600ft (180m) high.
After a series of selfie-related deaths in India, the country's tourism ministry asked government officials to safeguard tourists by installing signs in areas where accidents had occurred, declaring them "no-selfie zones".
Source: Read Full Article