Asia Bibi: Christian woman acquitted after eight years on death row in Pakistan
Mother-of-three Asia Bibi, 47, was convicted in November 2010 for allegedly defaming Prophet Muhammad.
She had been accused by three women who refused to drink from a bucket she had touched because she was not Muslim.
The acquittal has infuriated hardliners, with the leader of the Tehreek-e-Labaik (TLP) party calling for Prime Minister Imran Khan's government to be ousted.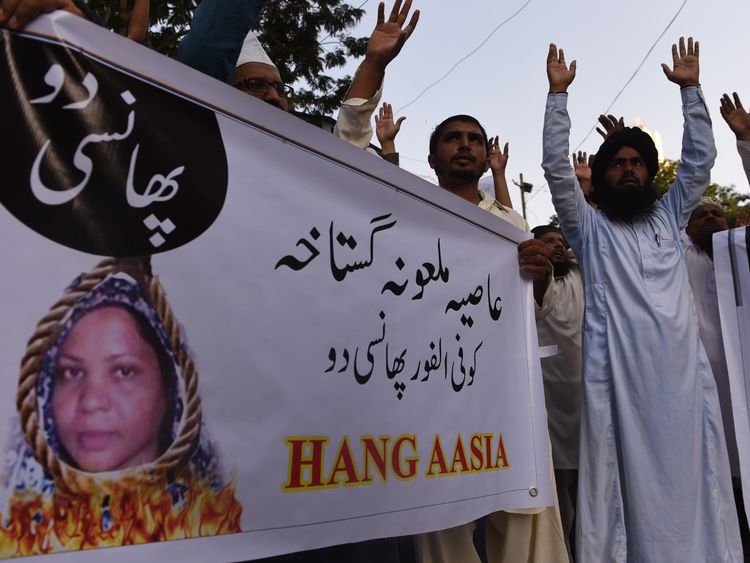 Hundreds of Islamists have blocked a key road in Islamabad and others have gathered in Karachi, in the northwestern city of Peshawar and elsewhere.
Ms Bibi is being held at an undisclosed location for security reasons and is expected to leave the country.
Ms Bibi was arrested after three women went to a local cleric in Sheikhupura, a city in Punjab, to report her and the trial court convicted and sentenced her to death.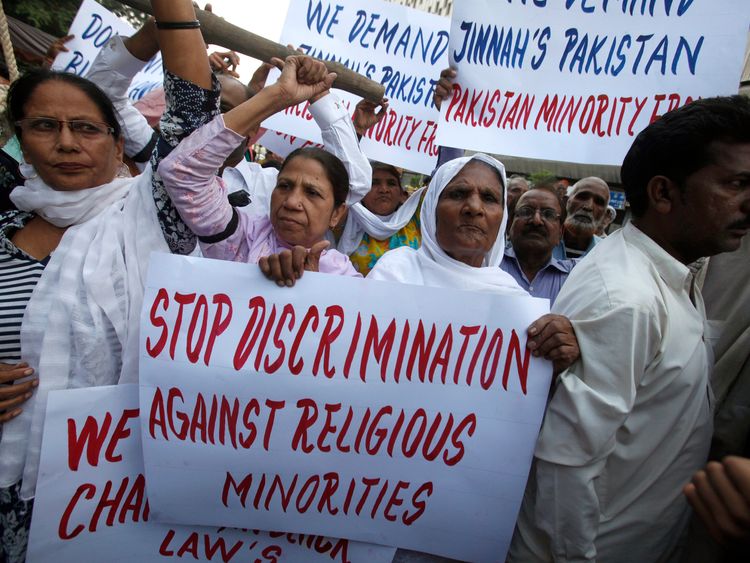 She appealed to the Lahore High Court, which upheld the decision in October 2014, with the case ending up at the Supreme Court.
Reading out the verdict on Wednesday, Chief Justice Mian Saqib Nisar said: "The judgement of the high court and that of the trial court is reversed.
"Her conviction is set aside and she is to be relieved forthwith if not required in other charges."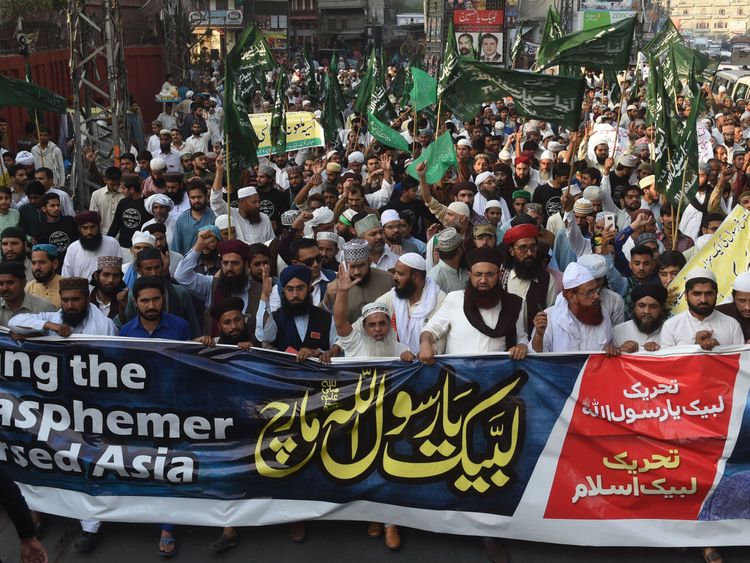 His announcement is a victory for human rights activists, who say religious minorities in Pakistan are routinely targeted and baseless allegations of blasphemy levied against them to settle personal vendettas.
The Vatican had also appealed and called for the release of Ms Bibi, and Pope Francis met with her husband, Ashiq Masih, and daughter earlier this year.
Mr Masih said: "I am very happy. My children are very happy. We are grateful to God.
"We are grateful to the judges for giving us justice. We knew that she is innocent,"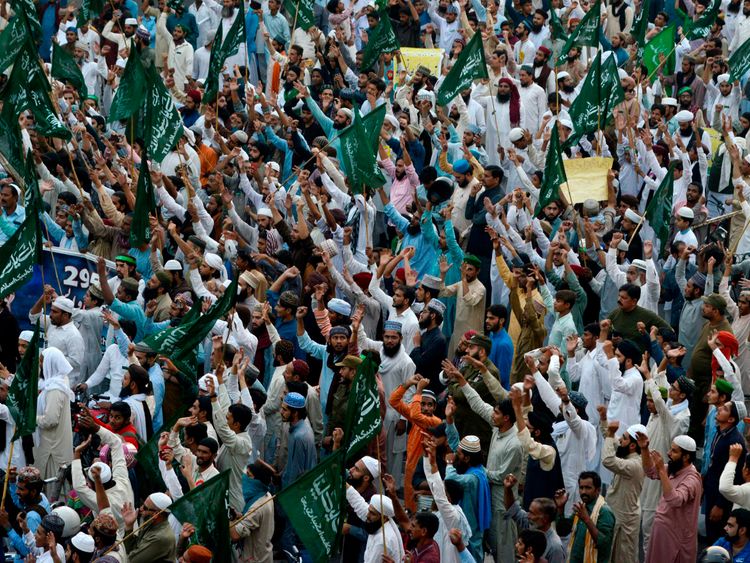 The blasphemy law in Pakistan carries a mandatory death penalty, with many hardline religious groups opposed to it being amended.
The acquittal prompted the TLP to call for the death of the judges who ordered her freedom.
TLP spokesman Ejaz Ashrafi said: "The patron in chief of TLP, Muhammad Afzal Qadri, has issued the edict that says the chief justice and all those who ordered the release of Asia deserve death."
Earlier this month, the TLP leader had threatened to "paralyse the country within hours" if the court set Ms Bibi free
Anticipating trouble over the verdict, security forces have been put on high alert.
Extra forces have been deployed in sensitive areas, such as diplomatic enclaves, and hundreds of police and para-military personnel are guarding the Supreme Court.
Those accused of blasphemy are incarcerated immediately, denied bail in most cases and put in solitary confinement.
More than 1,300 people have been charged in the last 30 years and many of them have been murdered before their trial is even complete.
It has been a case of high-tension from the outset, with Salman Taseer, a Punjabi governor who supported Ms Bibi, gunned down in broad daylight by his bodyguard in Islamabad in 2011.
His assassin, Mumtaz Qadri, was tried and executed for murder in 2016
Many in conservative Pakistan hailed him as a martyr – he was showered with rose petals whenever he was brought to court and now has a mausoleum in the capital where hundreds visit every week.
A detailed judgement in the Ms Bibi case is expected later on Wednesday.
Source: Read Full Article