May facing resignations of ministerial aides over fixed-odds betting terminals stance
Sky News has learnt that at least 12 junior government members have written to the chief whip Julian Smith warning they will join a growing Tory rebellion over the timing of a reduction of the maximum stake from £100 to £2.
Two amendments have been tabled that would have the effect of forcing the government to bring forward a cut by six months, from October 2019 to April 2019.
A vote on the issue is expected in the House of Commons next Tuesday.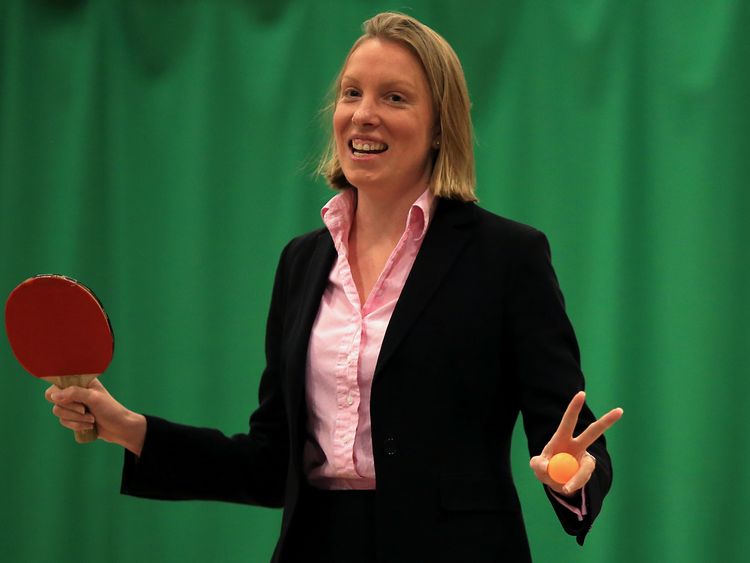 Unless a deal is done, the government risks seeing its post-Budget Finance Bill defeated – something which has not happened since 1978.
The letter comes after more than 70 MPs, including former Conservative cabinet ministers Iain Duncan Smith and Boris Johnson, lined up with Labour to defy the prime minister and demand the reduction be fast-tracked.
Tracey Crouch resigned as sports minister over the issue, suggesting the government had capitulated under pressure from the gambling industry to delay the policy.
"They've lost the minister and now they've lost the policy. What a business," remarked one minister on news of the government bench rebellion.
The Treasury has insisted there is no delay, and Chancellor Philip Hammond has defended the decision to bring the cut into force in October, saying it was "common sense" to allow the gambling industry time to adjust for the changes required.
While there is no reference to the timing of the fixed-odds betting terminal (FOBT) cuts in the Finance Bill, the aim of the rebels is to force the government's hand by targeting an increase in Remote Gaming Duty, which is due to go up from 15% to 21% in October 2019.
This increase of what is effectively a tax on online casinos is intended to make up for the loss to the Treasury coffers resulting from the changes to the maximum FOBTs stake.
By seeking to prevent the government from being able to implement that increase, rebel MPs are hoping the Treasury will be left with no option but to shift the increase in Remote Gaming Duty back to April, and allow the FOBT cuts to be introduced at the same time.
The Treasury said in a statement on Tuesday: "In October 2019, the maximum stakes on all fixed odd betting terminal machines will be cut from £100 to £2.
"This is a significant change that will help stop extreme losses and protect the most vulnerable in our society.
"We consulted widely with interested parties – including charities and all parts of the gambling industry – before considering all of the evidence and making a final decision."
Source: Read Full Article