Yemen crisis: Who is fighting whom?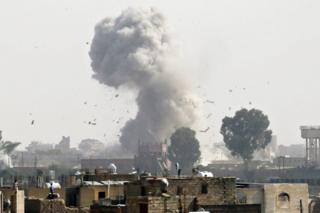 Yemen, one of the Arab world's poorest countries, has been devastated by a civil war. Here we explain what is fuelling the fighting, and who is involved.
How did the war start?
The conflict has its roots in the failure of a political transition supposed to bring stability to Yemen following an Arab Spring uprising that forced its longtime authoritarian president, Ali Abdullah Saleh, to hand over power to his deputy Abdrabbuh Mansour Hadi, in 2011.
President Hadi struggled to deal with a variety of problems, including attacks by al-Qaeda, a separatist movement in the south, the continuing loyalty of many military officers to Mr Saleh, as well as corruption, unemployment and food insecurity.
The Houthi movement, which champions Yemen's Zaidi Shia Muslim minority and fought a series of rebellions against Mr Saleh during the previous decade, took advantage of the new president's weakness by taking control of their northern heartland of Saada province and neighbouring areas.
Disillusioned with the transition, many ordinary Yemenis – including Sunnis – supported the Houthis and in late 2014 and early 2015, the rebels took over Sanaa.
The president escaped to the southern port city of Aden the following month.
The Houthis and security forces loyal to Mr Saleh – who is thought to have backed his erstwhile enemies in a bid to regain power – then attempted to take control of the entire country, forcing Mr Hadi to flee abroad in March 2015.
Alarmed by the rise of a group they believed to be backed militarily by regional Shia power Iran, Saudi Arabia and eight other mostly Sunni Arab states began an air campaign aimed at restoring Mr Hadi's government. The coalition received logistical and intelligence support from the US, UK and France.
What's happened since then?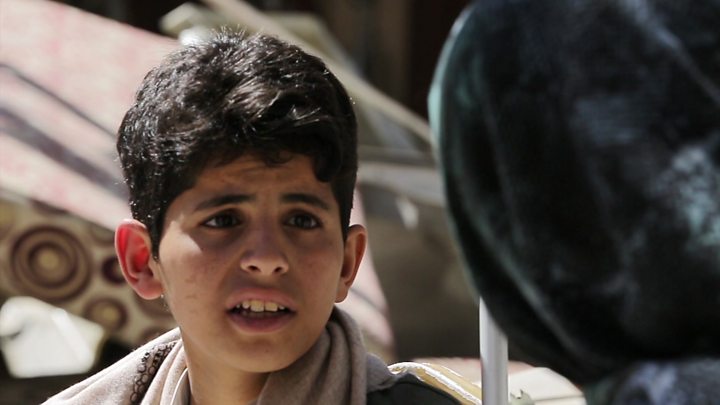 Almost three years of fighting appears to have entrenched both sides, while three UN-organised efforts to negotiate a peace deal have failed.
Pro-government forces – made up of soldiers loyal to President Hadi and predominantly Sunni southern tribesmen and separatists – were successful in stopping the rebels taking Aden, but only after a fierce, four-month battle.
Coalition ground troops landed in Aden in August 2015 and helped drive the Houthis and their allies out of much of the south over the next few months. Mr Hadi's government has established a temporary home in Aden, although the president remains in exile.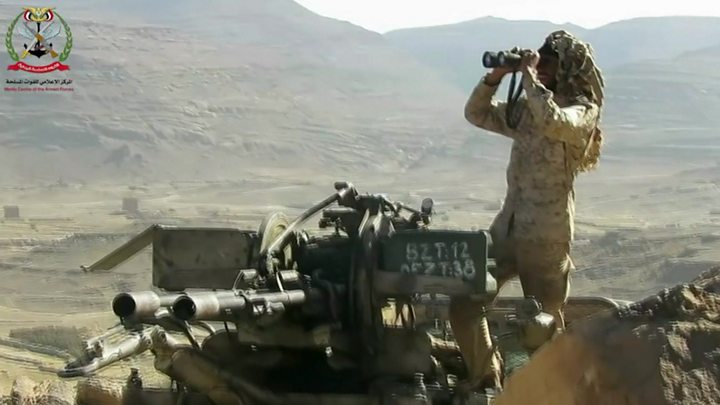 The Houthis meanwhile have not been dislodged from Sanaa, and have been able to maintain a siege of the southern city of Taiz and to fire mortars and missiles across the border with Saudi Arabia.
Jihadist militants from al-Qaeda in the Arabian Peninsula (AQAP) and rival affiliates of the Islamic State group (IS) have taken advantage of the chaos by seizing territory in the south and carrying out deadly attacks, notably in Aden.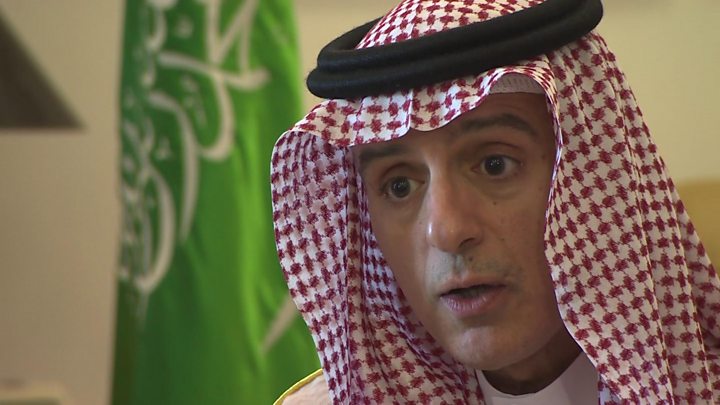 The launch of a ballistic missile towards Riyadh in November 2017 prompted the Saudi-led coalition to tighten its blockade of Yemen.
The coalition said it wanted to halt the smuggling of weapons to the rebels by Iran – an accusation Tehran denied – but the UN said the restrictions could trigger "the largest famine the world has seen for many decades".
Although the coalition eased its restrictions on rebel-held ports after several weeks, the extended closures resulted in a sharp increase in prices of basic commodities, accelerating food insecurity and the collapse of already basic services.
Why are there rifts among rebel and government forces?
The alliance between the Houthis and Mr Saleh was the first to fracture.
At the end of November 2017, a dispute over control of Sanaa's biggest mosque triggered armed clashes that left dozens of people dead. Mr Saleh subsequently offered to "turn a new page" with the Saudi-led coalition if it stopped attacking Yemen and ended its blockade. The Houthis responded by accusing him of a "coup" against "an alliance he never believed in".
Houthi fighters launched an operation to take full control of the capital and on 4 December 2017 announced that Mr Saleh had been killed in an attack on his convoy as he attempted to flee the capital.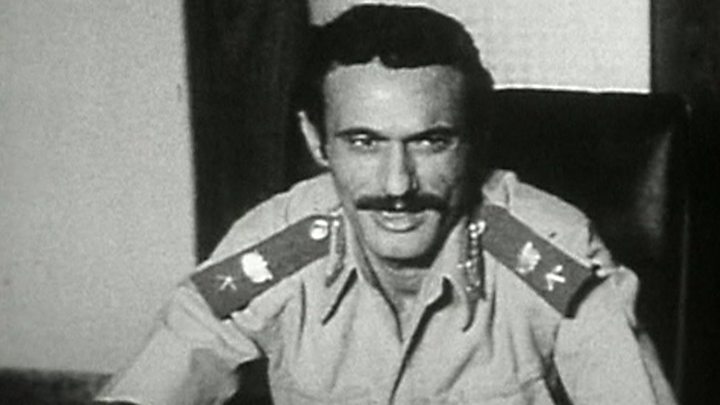 Only weeks later, infighting among pro-government forces erupted.
Separatists seeking independence for south Yemen, which was a separate country before unification with the north in 1990, formed an uneasy alliance with troops loyal to Mr Hadi's government in 2015 to stop the Houthis capturing Aden.
But relations have always between strained, and tensions came to a head at the end of January 2018 when the separatist Southern Transitional Council (STC) accused the government of corruption and mismanagement, and demanded the removal of Prime Minister Ahmed bin Daghar.
He rejected the call and denounced what he called a coup "against legitimacy and the country's unity" when separatist units attempted to seize government facilities and military bases in Aden by force.
The situation has been made more complex by divisions within the Saudi-led coalition. Saudi Arabia reportedly backs Mr Hadi, who is based in Riyadh, while the United Arab Emirates is closely aligned with the separatists.
What's been the human cost?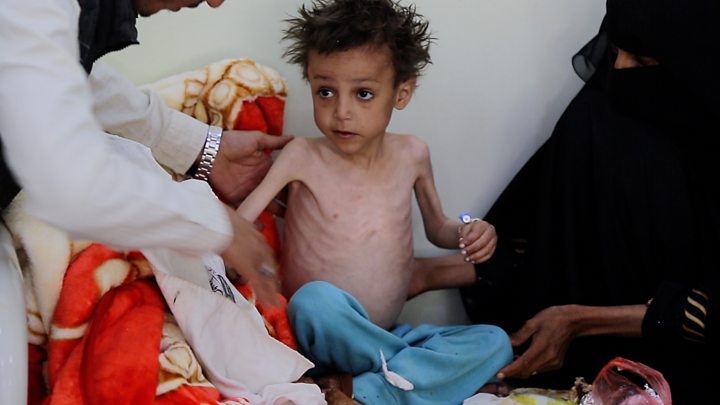 In short, the situation in Yemen is, the UN says, the world's worst man-made humanitarian disaster.
More than 9,245 people have been killed and 52,800 injured since March 2015, the UN says.
At least 5,558 of those killed, and 9,065 of those injured up to 14 December 2017 were civilians. Saudi-led coalition air strikes were the leading cause of overall civilian casualties.
According to the UN Human Rights Council, civilians have repeatedly been the victims of "unrelenting violations of international humanitarian law".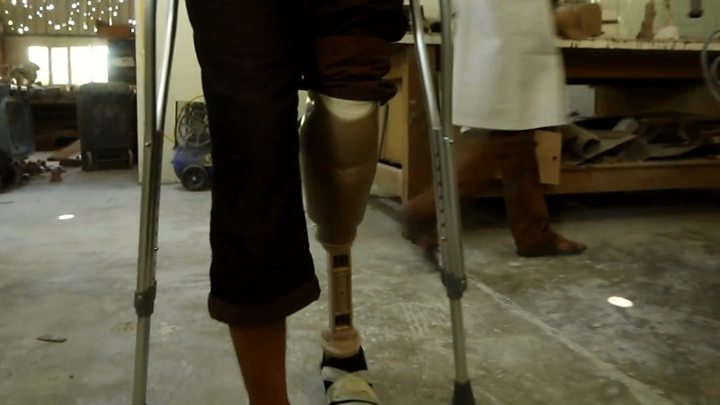 About 75% of the population – 22.2 million people – are in need of humanitarian assistance, including 11.3 million people in acute need who urgently require immediate assistance to survive – an increase of 1 million since June 2017.
Some 17.8 million people do not know where their next meal is coming from and 8.4 million are considered at risk of starvation. Severe acute malnutrition is threatening the lives of almost 400,000 children under the age of five.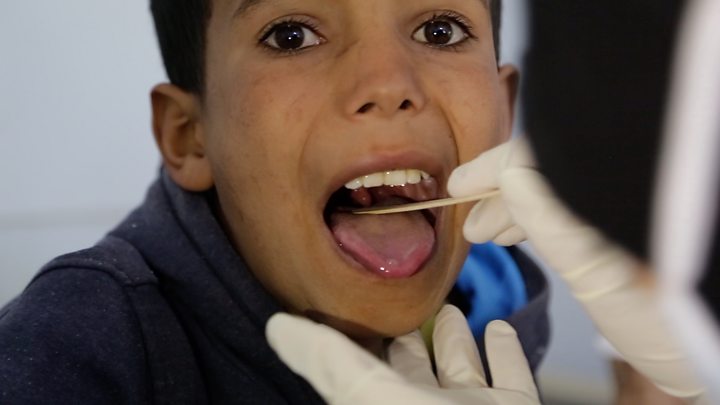 With only half of the country's 3,500 health facilities fully functioning, at least 16.4 million people are lacking basic healthcare.
Medics have struggled to cope with the world's largest cholera outbreak, which has resulted in more than 1 million suspected cases and 2,248 associated deaths since April 2017.
More than 3 million people have been forced to flee from their homes in the past three years, including 2 million who remain displaced.
Why should this matter for the rest of the world?
What happens in Yemen can greatly exacerbate regional tensions. It also worries the West because of the threat of attacks emanating from the country as it becomes more unstable.
Western intelligence agencies consider AQAP the most dangerous branch of al-Qaeda because of its technical expertise and global reach, and the emergence of IS affiliates in Yemen is a serious concern.
The conflict between the Houthis and the government is also seen as part of a regional power struggle between Shia-ruled Iran and Sunni-ruled Saudi Arabia.
Gulf Arab states have accused Iran of backing the Houthis financially and militarily, though Iran has denied this, and they are themselves backers of President Hadi.
Yemen is strategically important because it sits on the Bab al-Mandab strait, a narrow waterway linking the Red Sea with the Gulf of Aden, through which much of the world's oil shipments pass.
Source: Read Full Article