European Economics Preview: Germany Factory Orders Data Due
Gold Futures Settle At Over 1-Week Low As Dollar Advances
Gold prices drifted lower on Friday, pushing the most active gold futures contract to the lowest close in more than a week, as the dollar gained in strength against other major currencies.
Traders' focus shifted to the Federal Reserve's policy meeting, scheduled to take place on June 15-16.
Although data released by the Labor Department on Thursday showed a bigger than expected 5% increase in U.S. consumer prices in May, analysts are of the view that rising price pressures will be transitory and the Fed will not withdraw monetary support any time soon.
The dollar index advanced to 90.61, gaining about 0.6%. The index dropped to a low of 89.96 in the Asian session but moved higher as the day progressed.
Gold futures for August ended down by $16.80 or about 0.9% at $1,879.60 an ounce, the lowest close since June 3.
Silver futures for July ended higher by $0.115 at $28.146 an ounce, while Copper futures for July settled at $4.5375 per pound, down $0.0525 from the previous close.
Preliminary data released by the University of Michigan today showed a bigger than expected rebound in U.S. consumer sentiment in the month of June.
The report said the consumer sentiment index climbed to 86.4 in June after falling to 82.9 in May. Economists had expected the index to rise to 84.0.
The index of consumer expectations jumped to 83.8 in June from 78.8 in May, while the current economic conditions index inched up to 90.6 from 89.4.
Stock Alert: Medallia Jumps 17% On Report It's Exploring Sale
Shares of Medallia, Inc. (MDLA) are surging over 17% on Friday afternoon. The share price was influenced by a Bloomberg report that said the customer survey software provider is exploring options including a potential sale.
MDLA is currently trading at $33.39, up $5.01 or 17.65%, on the Nasdaq. The stock has traded between $23.58 – $48.28 in the 52 week period.
According to the report, the San Francisco-based company is working with a financial adviser and private equity firms have expressed interest in buying the company.
Tesla Model S Long Range loses several miles of range after Musk event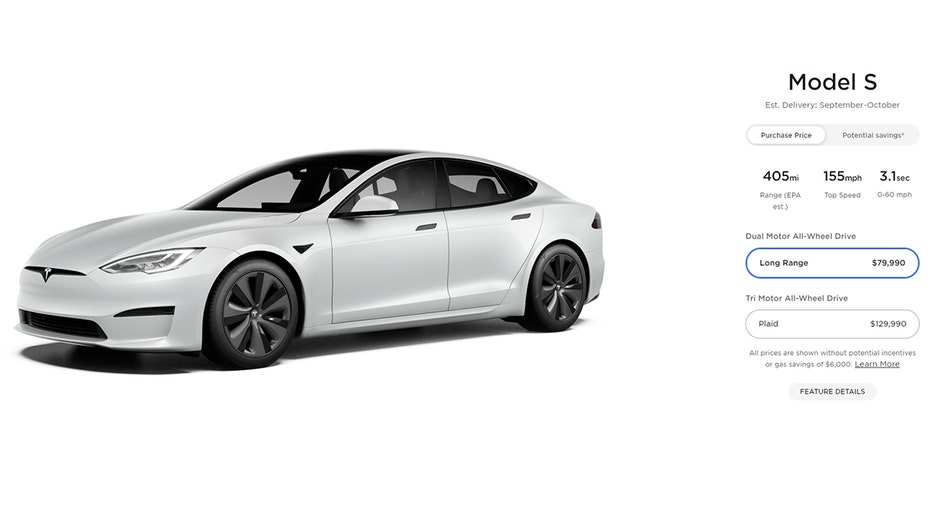 Tesla Model S Plaid debuts
Tesla claims the Model S Plaid is the world's quickest car and that the $129,990 sedan can accelerate to 60 mph in less than two seconds.
Less than six hours after Tesla's delivery event for the new top of the line Model S Plaid on Thursday night the automaker reduced the estimated range of the entry-level Model S Long Range without explanation.
Prior to the event, the Model S Long Range was listed with a 412 mile range between charges, which Musk referenced during the event, but is now listed at 405 miles.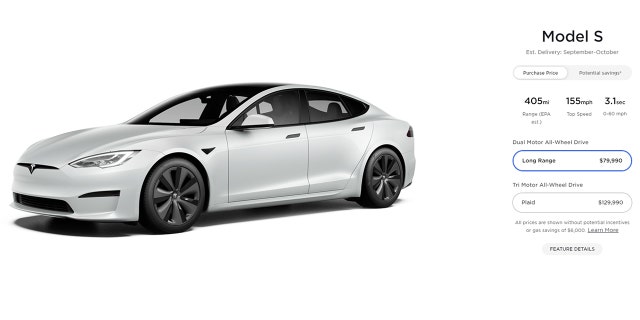 "In the dual-motor configuration it's got a 412-mile range," Musk declared before laughing in response to something an audience member said and adding "420 give or take. That joke will never end."
Tesla has not said exactly when deliveries of the Model S Long Range will begin.
Four Secrets About 'Raiders of the Lost Ark'
As Steven Spielberg's classic adventure celebrates its 40th anniversary, here are behind-the-scenes stories of dizzy rats, raucous boulders and friendly flies.
By Amy Nicholson
Eight months after introducing the world to Luke Skywalker, Princess Leia and Chewbacca, George Lucas invited Steven Spielberg and the screenwriter Lawrence Kasdan to his assistant's home in Los Angeles to pitch a new name for adventure.
One worked for Trump. The other for Obama. This is their advice on unifying the country.
As President Joe Biden heads out to rally the world, our biggest vulnerability is ourselves. 
As aides to two very different presidents, both of us sat in G7 meetings, organized press coverage for bilateral meetings with Russia, and attended NATO defense meetings. We came away with a shared perspective: The rights and freedoms Americans take for granted each day are precious, and also incredibly fragile.
These rights are so fragile, in fact, that they risk crumbling if our nation continues on its current course, where many of us not only can't have civil conversations any more – we can't even disagree about the same basic facts. 
America Talks: Sign up to help bridge America's divisions this weekend
As political appointees of presidents who could not be more in contrast – politically and stylistically – many would like to say that we're on different teams. One Trump, one Obama. White House aides who shaped coverage of very different leaders. 
Running the Show From the Kitchen Table
Tom Toro is a New Yorker cartoonist. His books include "How to Potty Train Your Porcupine" and "A User's Guide to Democracy."
European Economics Preview: Germany Factory Orders Data Due
Factory orders data from Germany and investor confidence from euro area are due on Monday, headlining a light day for the European economic news.
At 1.45 am ET, Swiss unemployment data is due for May. The jobless rate stood at seasonally adjusted 3.1 percent in April.
At 2.00 am ET, Destatis is slated to issue Germany's factory orders data for April. Orders are forecast to climb 1 percent on month, slower than the 3 percent increase in March.
In the meantime, industrial production from Norway and foreign trade from Finland are due.
Half an hour later, Switzerland's Federal Statistical Office releases consumer prices for May. Inflation is expected to double to 0.6 percent from 0.3 percent in April.
At 3.00 am ET, industrial output from Spain and the Czech Republic are due.
Economists forecast Spain's industrial output to grow 12.6 percent annually in April, faster than the 12.4 percent rise in March.
At 3.30 am ET, UK Halifax house price data is due. House prices are expected to climb 1.2 percent on month in May, slower than the 1.4 percent increase in April.
At 4.30 am ET, Eurozone Sentix investor confidence survey results are due. The confidence indicator is seen improving to 26.0 in June from 21.0 in May.