Leicester helicopter crash investigation focusing on tail rotor
An update from the investigators blamed the disaster on the "apparent loss of yaw control", an axis pilots use to navigate.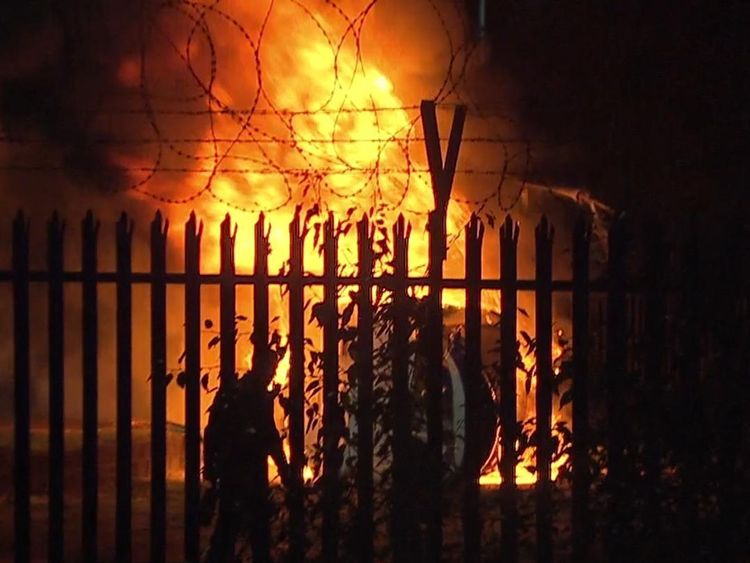 The Air Accidents Investigation Branch (AAIB) also revealed the helicopter's manufacturer has issued a safety alert to all owners of the particular model – AW169 – involved in the crash on 27 October.
They have been told to carry out a "precautionary inspection" of the system which controls the tail rotor.
Owners of another model – AW189 – which has a similar tail rotor control system, have also been warned.
The helicopter came down outside the King Power Stadium, killing the club's owner, Thai billionaire Vichai Srivaddhanaprabha; the helicopter's pilot Eric Swaffer; Mr Swaffer's partner Izabela Lechowicz; ex-Thai beauty queen Nursara Suknamai; and Kaveporn Punpare, who worked for the Leicester City owner.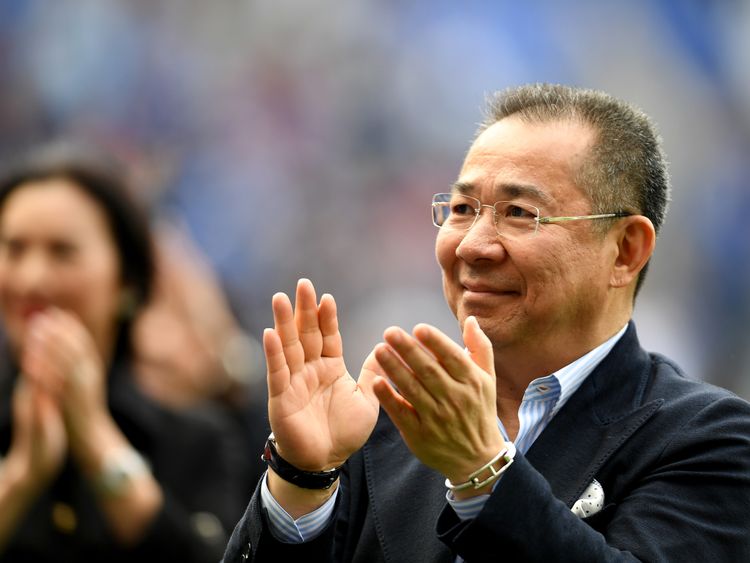 One witness, Sky Sports News cameraman Dan Cox, told Sky News: "I heard the helicopter coming out of the stadium, saw it as you do, they are amazing pieces of machinery and then I just carried on walking thinking next time I look up it is going to be overhead.
"The next thing I just looked up and it was just spinning, static just out of control, just a constant spinning, I have never seen anything like it."
He added: "I don't know how the pilot did it but he seemed to manage to slow down the spinning rotation and it drifted off into the corner part of the car park."
Investigators have so far found that at the time of the crash the weather was good with clear visibility.
They believe the helicopter hit the ground in an "upright position on a stepped concrete surface".
Mr Srivaddhanaprabha's son Aiyawatt is planning to erect a statue of his father outside the stadium as "a permanent and fitting tribute to the man that made it all possible".
He said: "He will forever be in our hearts. He will never be forgotten."
Source: Read Full Article