Home Secretary Priti Patel says migrants coming to UK claim France is 'racist' country – reports
Home Secretary Priti Patel has told MPs that migrants coming to Britain claim France is a "racist" country where they could be "tortured", according to reports.
At a time when the UK and France are tussling over how to stem the flow of migrants across the English Channel, Ms Patel is reported to have made the comments in a conference call with more than 40 Conservative MPs.
One MP on the call told The Sun on Sunday: "Priti was asked why the migrants are so desperate to leave France and come here.
"She told us some believe racism to be an issue. They claim they feel discriminated against when, for example, looking for work in France.
"Others claimed they feared being tortured if they stayed in France or Germany.
"Priti stressed that she didn't believe any of this to be true. She was merely trying to explain the pull factors."
The Sunday Times also reported an MP on the call as saying: "She said migrants are coming here because France is racist."
"She was calling them racist and she is right," another told the newspaper.
"They are more racist than us."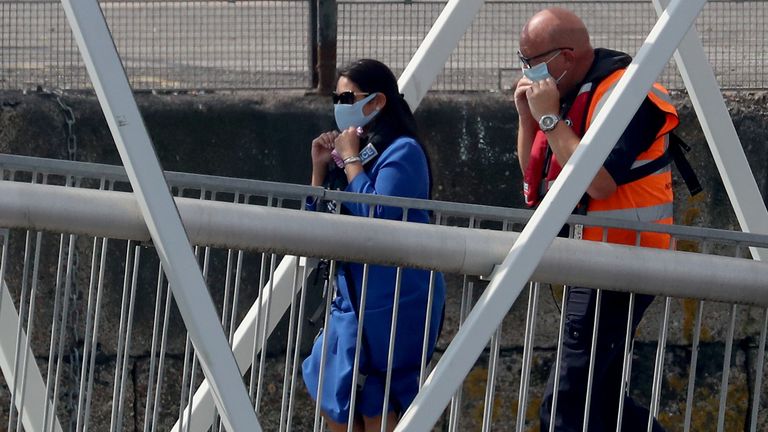 It was claimed that Ms Patel's reported remarks had caused a diplomatic stir among some French politicians.
A government source denied Ms Patel told MPs that France was a racist country, but said she instead told the group that this was one of the reasons why migrants say they are leaving.
The source added Ms Patel had also highlighted some of the "egregious and vexatious" claims made by migrants when the UK tried to deport them – including the claims they could be tortured elsewhere in Europe.
"The home secretary was demonstrating some of the challenges we face when trying to remove people," the source said.
"She was clear this claim was nonsense."
Source: Read Full Article