Trump hails 'big victory' despite losses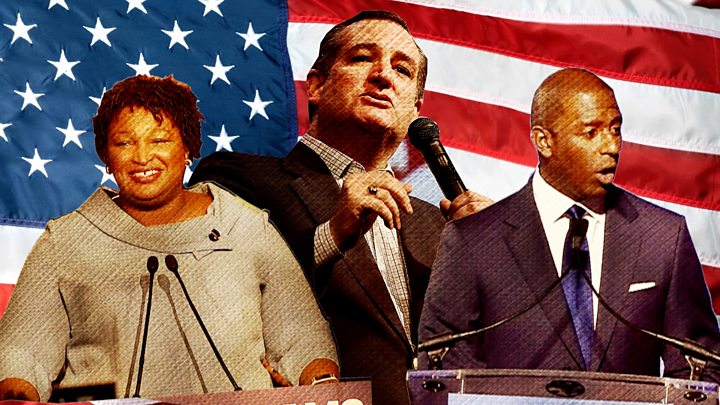 President Donald Trump has hailed a "big victory" in US mid-term elections which saw Democrats seize of the House of Representatives but Republicans consolidate their grip on the Senate.
The Democratic majority in the lower chamber will be in a position to block Mr Trump's legislative programme.
But controlling the Senate ensures Mr Trump can still make key appointments.
The vote was seen as a referendum on the president, even though he is not up for re-election till 2020.
The result confirms a historical trend for the party that is not in the White House to make gains in the mid-terms.
But despite the losses in the House, Republicans could point to an increased majority in the Senate.
This is arguably more significant, says the BBC's Aleem Maqbool in Washington, because Mr Trump focused his campaigning on Senate races and candidates he backed clearly benefited.
Mr Trump will now feel that his base has endorsed his actions over the past two years, our correspondent says.
Early on Wednesday, Mr Trump tweeted that he had been congratulated by supporters across the US and beyond.
Share this chatbot.
Silver linings
By Anthony Zurcher, BBC News, Washington
Even handing over power to Democrats in the House may have a bit of a silver lining for the president.
Now he will have someone to blame if the economy takes a turn for the worse (and, given business cycle realities, it might). He's got a ready-made explanation for why he can't get anything done in the next two years – and a pitch for what needs to change in the next election.
Day in and day out, he'll have a set of clear political opponents to contrast himself with.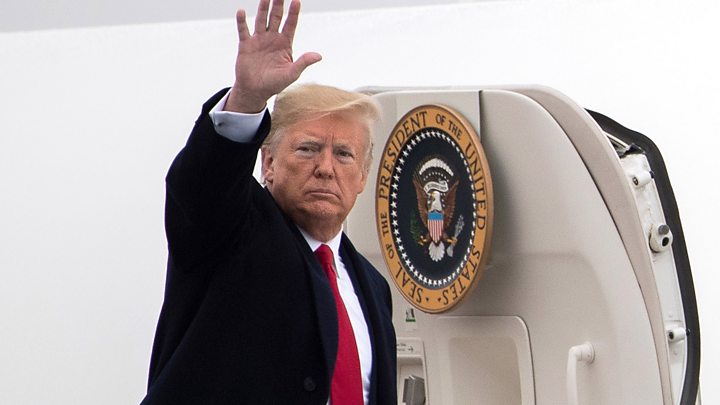 Both Bill Clinton and Barack Obama lost control of the House in their first term in office and went on to win re-election. History, serving as a guide, predicted this would probably be a bad night for the president.
History also indicates that while the road may be rocky, better days could be ahead.
More on the mid-terms:
Who are the new faces in Congress?
Female candidates fared particularly well in an election cycle that had been billed as the Year of the Woman.
Two 29-year-old Democrats, Alexandria Ocasio-Cortez and Abby Finkenauer – are due to be the youngest women ever to win House seats.
Ilhan Omar and Rashida Tlaib are the first Muslim women and Sharice Davids and Debra Haaland the first Native American women to be elected to Congress. All are Democrats.
Ayanna Pressley was elected as Massachusetts' first black congresswoman.
What's happening in governors' races?
Governors – who head the executive branch in state governments – have been chosen in 36 out of 50 states.
In Florida, a progressive Democrat conceded after an ugly battle against Trumpist conservative Ron DeSantis.
But in Georgia, Democrat Stacey Abrams – who ran to become the first black female governor in the US – refused to concede as her Republican opponent Brian Kemp took a commanding lead after a bitter campaign.
Democrats also captured governorships in Michigan, Illinois and Kansas.
New York Democratic Governor Andrew Cuomo – sometimes spoken of as a 2020 presidential contender – cruised to a third term.
Source: Read Full Article