Jewish nurse 'didn't see evil' in gunman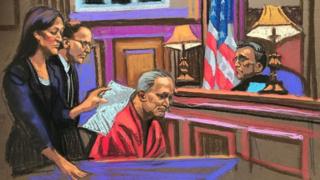 A Jewish nurse who treated Robert Bowers, the man accused of killing 11 people at a Pittsburgh synagogue, says he "didn't see evil".
Ari Mahler said he was motivated by love and treated Mr Bowers with as much empathy and care as he would anyone.
"I'm sure he had no idea I was Jewish," the emergency room trauma nurse wrote in a Facebook post that has gone viral.
Mr Bowers, 46, was wounded in a gun battle by police and has been in custody since the attack on 27 October.
He has pleaded not guilty to charges arising from the Tree of Life synagogue mass shooting, which is considered to be the worst anti-Semitic attack in recent US history.
The truck driver faces 44 counts of murder, hate crimes, obstructing religious practices and other offences.
Initially wary of sharing his experience, Mr Mahler said he wanted to speak for himself, after US media repeatedly called him the "Jewish nurse that cared for Robert Bowers".
"The fact that I did my job, a job which requires compassion and empathy over everything, is newsworthy to people because I'm Jewish," Mr Mahler said, adding, "even more so because my dad's a rabbi."
I am The Jewish Nurse.
Yes, that Jewish Nurse. The same one that people are talking about in the Pittsburgh shooting…
End of Facebook post by Ari
In the post with nearly a quarter of a million likes, the trauma nurse said he "didn't see evil when I looked into Robert Bowers' eyes".
"All I saw was a clear lack of depth, intelligence, and palpable amounts of confusion," he wrote, later deleting parts of his comment.
Mr Mahler explained that Mr Bowers had "instilled panic in my heart, worrying my parents were two of his 11 victims less than an hour before his arrival".
The suspect is alleged to have been rolled into the hospital yelling "death to all Jews", Mr Mahler noted. Mr Bowers later thanked the nurse for helping to save his life.
"My care is given through kindness; my actions are measured with empathy, regardless of the person you may be when you're not in my care," he explained.
"I wanted him to feel compassion." Mr Mahler said, "I felt the best way to honour his victims was for a Jew to prove him wrong."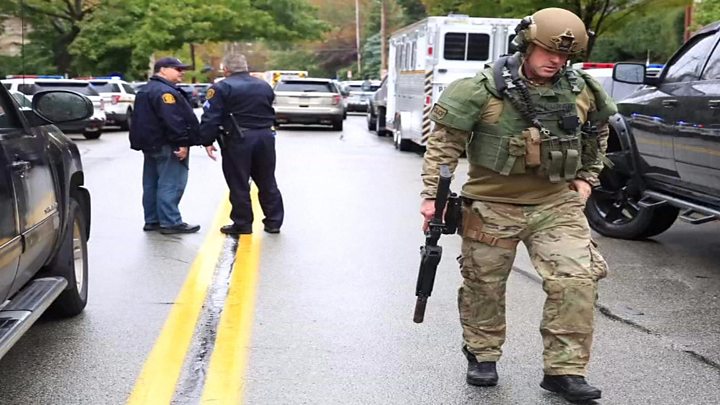 Source: Read Full Article